Terrorism does not discriminate and a hack to beat rising LPG prices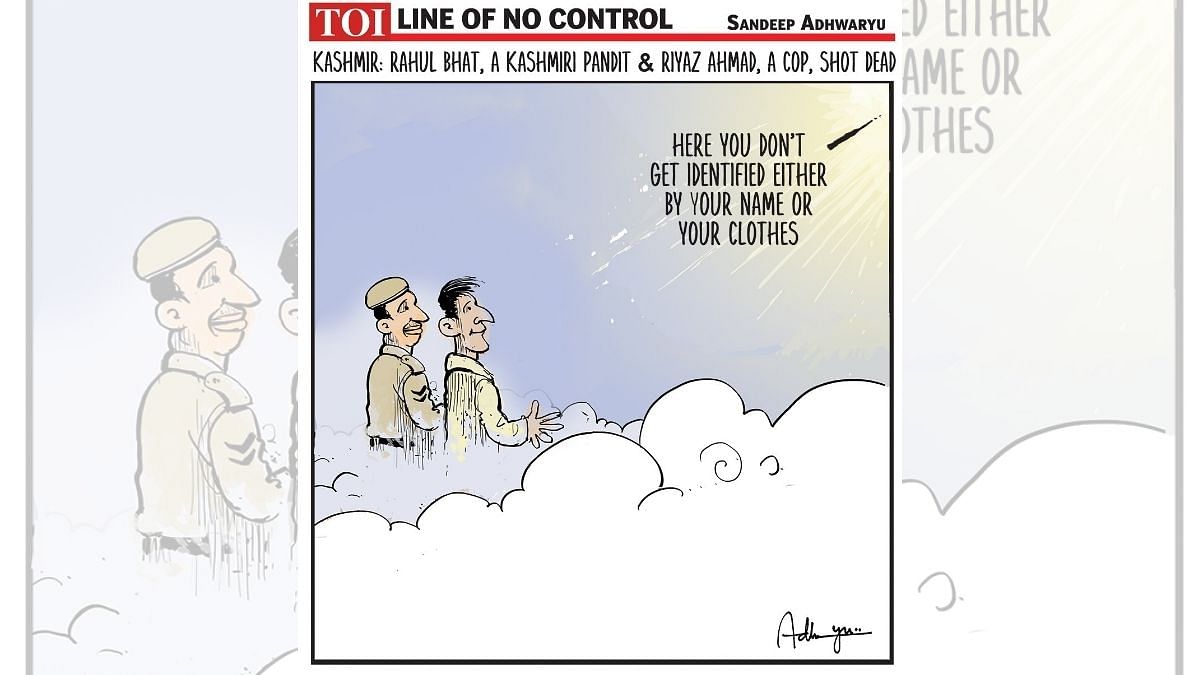 Selected cartoons appeared first in other publications, in print or online, or on social media, and are credited appropriately.
in today featured cartoonSandeep Adhwaryu comments on the killing of a Kashmiri pundit and a Muslim policeman in the valley the same week by suspected terrorists.
R. Prasad mocks the reforms promised by Congress during its Chintan Shivir in Udaipur in Rajasthan, implying that agreed standards may not apply to everyone equally.

Manjul refers to the Ram Setu — a chain of limestone shoals between Rameswaram Island in Tamil Nadu and Mannar Island in Sri Lanka – for suggesting a way for the Modi government to prevent protests over Sri Lanka's economic crisis from reaching closer to home.

Kirtish Bhatt is inspired by the raise LPG prices earlier this month as well as soaring summer temperatures to make a point.

Cartoonist Alok pokes fun at Maharashtra's political drift, reported by BJP leader Devendra Fadnavis beginning a speech in Mumbai this week with a Bhojpuri greeting. The illustration shows Fadnavis greeting MNS leader Raj Thackeray, whose party is known for its anti-migrant stance, in Bhojpuri.