Taliban raise the price of coal Pakistan wants to import and show who is pulling the strings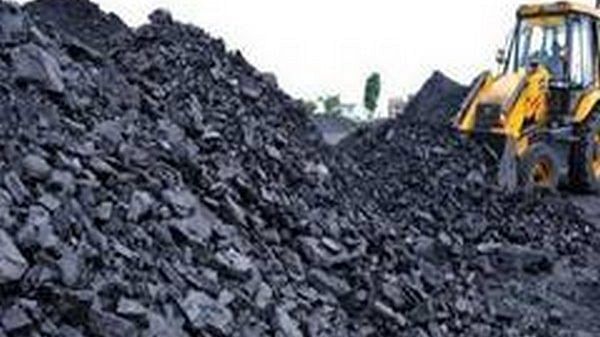 New Delhi: Faced with allegations that it is becoming a "puppet" of Pakistan, the Afghan Taliban regime has raised the price of coal. It comes hours after Pakistani Prime Minister Shehbaz Sharif decided to approve imports of "critical grade" coal from Afghanistan, in rupees, to save on foreign exchange and wean off dependence on South African coal.
While it was Sharif's attempt to bring electricity to Pakistanis as cheaply and quickly as possible amid a domestic financial crisis and a tough global market, the The Taliban increased the rate from $90 a ton to $200 a ton, and set tariffs at 30%, according to data aggregator South Asia Index.
"The Prime Minister has been informed that importing coal from Afghanistan, initially only needed for the Sahiwal and Hub power plants, would save over $2.2 billion a year on the import bill" , said the Prime Minister. Grandstand Express reported In Monday.
---
Also read: How Pakistan turned its back on Afghan musicians who fled the Taliban regime
---
The battle for coal
The developments are a extension increase in Taliban coal exports to Pakistan reported in late May. Since taking control of Afghanistan last year and the ensuing economic crisis, the Taliban government has tried to rely on natural resources to generate revenue in response to the country's economic crisis. .
But now members of the regime are seeking to alter the image of the Taliban's relationship with the Pakistani government. On Wednesday, the spokesperson for the Afghan Ministry of Petroleum and Minerals, Mufti Ismatullah Burhan, Told Independent Urdu that no coal trade agreement exists between the two countries and that the Taliban will use coal as a "pressure point" for Pakistan.
"We sell the coal to the local industrialists and the same coal is exported to Pakistan by the local industrialists… The need for Pakistan and its coal is not important for us, but our local traders are important for us and we bring them a relief. Local traders can send coal to any country, but we have imposed duties for exporting coal overseas," Burhan said, insisting that Pakistan's economy is in such a dire state that coal from Afghanistan would not improve it much.
afghan newspaper Hasht e Shubh Daily too cited warnings from expert Mirahmad Shakib that the real damage from any accelerated coal imports would not be done to the economies of the two countries, but to the environment in Afghanistan. "Pakistan is plundering the resources of Afghanistan in the absence of a responsible national government," Shakib said.
---
Also read: Bad news for Pakistan's rich. Shehbaz Sharif's budget will tax them and ban car imports
---
Weakening of links
Burhan's remarks and the instantaneous price hike also raise questions about the current state of relations between the Taliban regime and the Pakistani government under Prime Minister Sharif, especially now that India has been flagged as a more involved player in Afghanistan.
As previously reported by ThePrint on June 23, India has reopened its embassy in Kabul and sent a "technical team" to "closely monitor and coordinate" humanitarian relief work.
Lahore-based correspondent for The Diplomat, Umair Jamal has furthermore reported on how rifts have developed between Afghanistan and Pakistan, with the Taliban 'openly' attempting to block plans to fence Pakistan's borders and offering sanctuary to Tehreek-e-Taliban Pakistan (TTP) terrorists to increase instability in the tribal areas of Pakistan.
As a result, Islamabad reportedly "requested its missions in Afghanistan to highlight the ideological and political contradictions between India and the Taliban", Jamal said.
(Edited by Prashant)