State Tax Credit to Help the Upstate New York Film Industry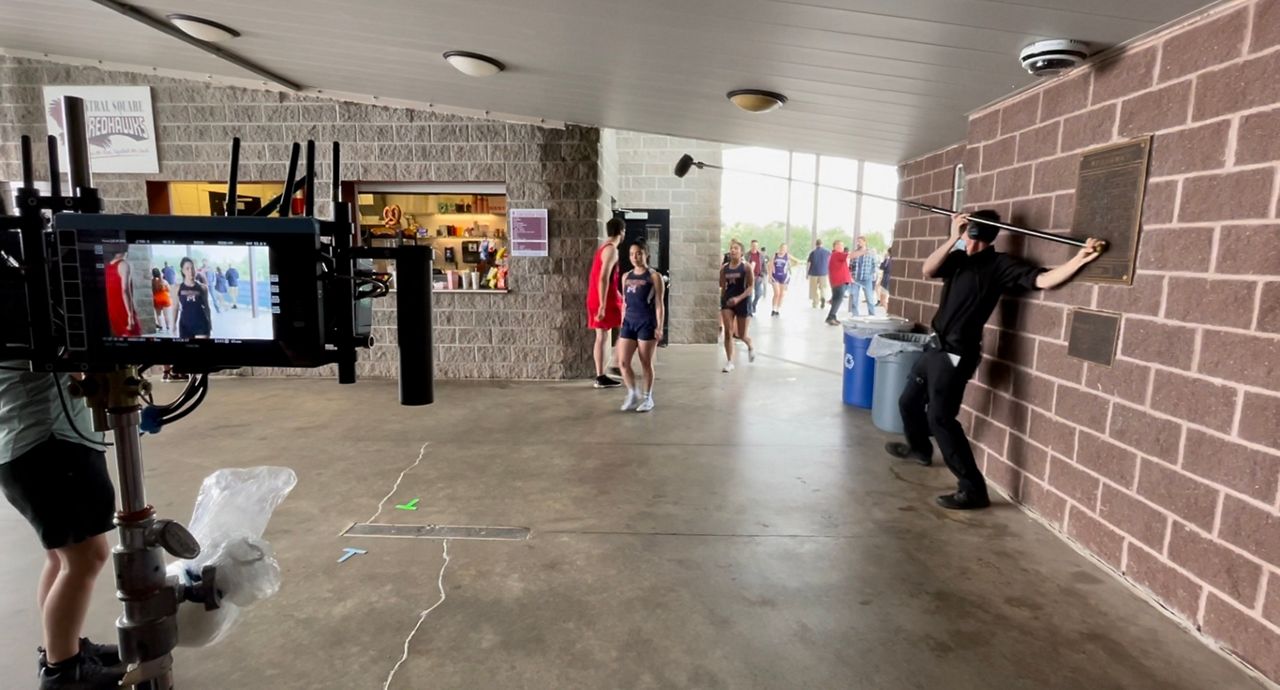 Since 2004, the New York State Film Production Tax Credit has helped grow film production jobs in central New York State by 55%. Recently, Governor Hochul extended the film tax credit for three years.
While the program doesn't make a lot of money from a tourism standpoint, it does mean that locals interested in movies don't need to automatically leave the state. Those jobs are here.
When we think of shooting a film, we mainly think of Los Angeles or California. For "American High," however, filming is in Syracuse.
"So of all the high schools in upstate New York, this is the only one that has the freedom to wear makeup the way we want," Heath Cottengim explained with American High. "He is also surrounded by a team that has worked on shows that we have already shot.
Since 2017, American High has made more than a dozen films in this former Liverpool school building turned into a film production company.
Syracuse Studios COO Heath Cottengim and prop assistant Jeff Clark both worked on Hulu's new movie, "Crush," an LGBTQ high school romantic comedy.
Cottengim and Clark are both from upstate New York. Clark grew up in the Syracuse area and went to SUNY Oswego for movies.
"Pretty much my assumption when I graduated from college was like I had to move to a big city to work and film, then it turns out I'm working at a production company 15 minutes from home. me where I grew up, which is cool," Clark said.
Being able to produce films in Syracuse and other cities in upstate New York is largely due to the New York State Film Production Tax Credit. The tax credit provides an additional 10% credit on labor costs and now accounts for 45% of all New York film productions.
"We do a lot of shopping whenever we need food or shopping from local restaurants and local vendors, anything we need a custom print," Clark explained. "We buy local as much as possible. It certainly helps with the tax credit."
Earlier in April, Governor Hochul passed a three-year extension of the tax credit until 2029.
"When the film is in full swing, we have 50 to 150 people working," Cottengim said.
Since its introduction in 2004, nearly 50,000 film production jobs have been created for New Yorkers each year.
"We have a very tight-knit working community here and, like many people who work here, tend to come back for every job," Clark added.
When the movies come to an end, with the help of the movie tax credit, it's not a "goodbye" for the crew, but a "see you soon."
The extended film tax credit also allows "American High" to provide production services, under the "Syracuse Studios" name, to third-party films. They also run "The Academy at Syracuse Studios," a program that trains the next generation of skilled film crews in central New York.
Other films produced by American High include "Big Time Adolescence", "I Love My Dad", and "Looks that Kill".