Marketing Grants Awarded to 35 Chautauqua County Small Businesses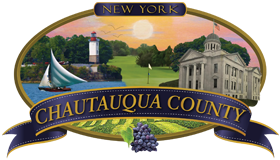 Three local economic development organizations have collaborated on a program to help 35 Chautauqua County small businesses in their efforts to rebound from the COVID-19 pandemic. Each organization brought its areas of expertise for a common goal. The Chautauqua County Industrial Development Agency (CCIDA), Chautauqua County Chamber of Commerce (CCCC), and Jamestown Community College's Small Business Development Center (SBDC) have partnered to provide small business grants of 50 employees or less to help them with their marketing efforts. Assistance was made available to help businesses develop and use new marketing ideas and methods to attract customers and retain employees. The county committed $400,000 in U.S. bailout funding to directly help businesses address challenges associated with retaining current customers and attracting new ones.
Mark Geise, County Assistant Director for Economic Development and CEO of CCIDA, said, "The rationale for funding this new program was based on the principle that if businesses do better, the county benefits as a whole. The pandemic has posed many challenges for small businesses. It was evident that businesses that were able to pivot during the pandemic, in terms of offering services in a different way, were able to not only survive, but in some cases thrive. and expanding their marketing reach will definitely increase foot traffic and boost their sales."
Small businesses with 50 or fewer employees had the option of receiving up to $10,000 in marketing funds to implement marketing upgrades. Eligible expenses included branding; copyright/commercial marketing; printed or digital signage; social media; print, television and social media advertising; website development; e-commerce; printed brochures and leaflets; marketing software costs; and other marketing-related activities. Funds were allocated to those who met program requirements on a first-come, first-served basis.