Marketing agency bolsters growth platform with move to new premises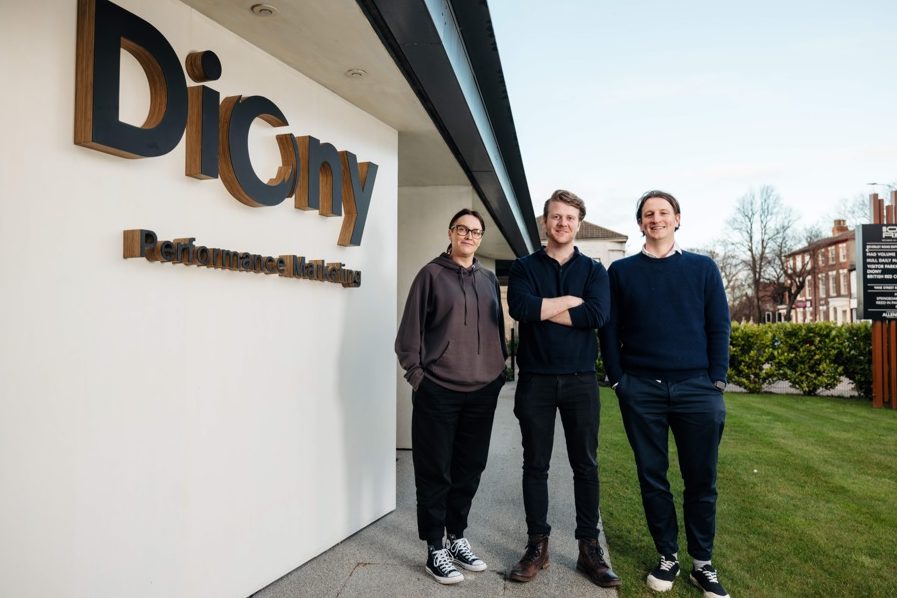 Hull-based performance marketing agency Diony has completed its expansion into a new base after doubling its team in the past 12 months.
Managing Director Alistair O'Sullivan, who founded the business five years ago, has moved from the original premises in Hull's Old Town to WORX, a former newspaper printing center that has been revitalized into a hub for local businesses since its acquisition by Allenby Commercial.
The move was over two years in the planning. Covid-imposed delays were leveraged to create a modern office using the 1,500 square feet of space to support Diony's growing team.
The new home will house a team of 15, which has grown from eight a year ago and includes chief marketing officer Lisa Harvey, who heads up expansion and recruiting.
Diony doubled his turnover every year and outgrew his two previous High Street offices.
O'Sullivan said: "The move has given us more resources and will support our expansion plans this year.
"We are helping big brands, including PLCs across the country and across Europe, with many of our data-driven services and better performance through online sales and visibility in a digital world. constantly growing.
"But although we are committed to Hull, only around 30 per cent of our work is here and that's something we want to address."
Harvey added: "We wanted to create something our staff are proud to be a part of and introduce flexible working and attractive benefits.
"Diony's healthy year-over-year growth supports our goals of providing our team with exciting development opportunities within the company. As we grow, so does their career.
Allenby Commercial acquired WORX in 2016 from the Daily Mail and the General Trust and the Hull Daily Mail still occupies part of the building.
Other tenants include life insurance company Promis Life, Planet Gym, Mad Volume indoor rock climbing and Springboard Nursery. Diony's arrival brings the building to full capacity.
Charlie Allenby, Head of Development at Allenby Commercial, said: Alistair has built a good creative business which is growing well and like the other businesses we have brought in he was attracted by the location and the quality of construction and renovation with a modern dynamic.
"The requirements have changed over the past two years. Everything we do is about making space work for people and that has never been more important than it is today.