LETTERS: Bike Safety; tax and spend | dg-print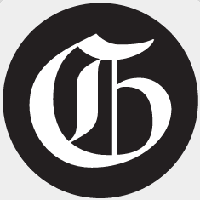 Child and bike safety
Around the world, pediatricians have seen children suffer cuts, scrapes and broken bones from bicycle accidents. While most children leave these accidents with minor injuries, sometimes the injuries can be much more serious: devastating head or brain injuries.
Bicycle-related injuries frequently occur during childhood, especially during the warmer months. Each year, more than 220,000 children visit the emergency department with bicycle-related injuries.
That's over 600 per day, or 25 per hour. Although arms and legs are injured more frequently, serious head injuries occur in 15% of bicycle accidents in children, underscoring the importance of wearing a bicycle helmet.
The good news is that headsets really work. Wearing a bicycle helmet reduces the risk of head trauma by 85% and serious brain injury by 88%. Given what we know about the effectiveness of helmets in preventing cycling-related head injuries, here are some other tips to promote helmet use:
• The right fit is crucial! Check out this fitting guide.
• Replace any helmet that is damaged or involved in an accident.
• Need a safe but inexpensive helmet for kids? Check out this website.
• Encourage teenagers and other adults to wear helmets.
May happens to be National Bike Safety Month. Let's make sure our young cyclists wear helmets, which will mean fewer serious head injuries.
As the temperature rises, let's all warm up to the idea of ​​wearing a helmet to protect our children from injury.
Alice Burgess, MD
denver
Through taxes and spending
I wanted to send a note to Governor Jared Polis, Mayor Michael Hancock and all elected Liberals and send them a heartfelt thank you! You took the city of Denver from the 14th to the 55th least popular place to live in the country in one year. It really tells the story of how these public servants ran our government.
Their fiscal and expenditure policy has been truly successful. Along with the growth in the size of state government and the bureaucracy that goes with it. Denver and the state have the 7th highest inflation rate in the nation.
Trig Travis
Dawn