Is KTM paying the price for an 'overly conservative' MotoGP plan?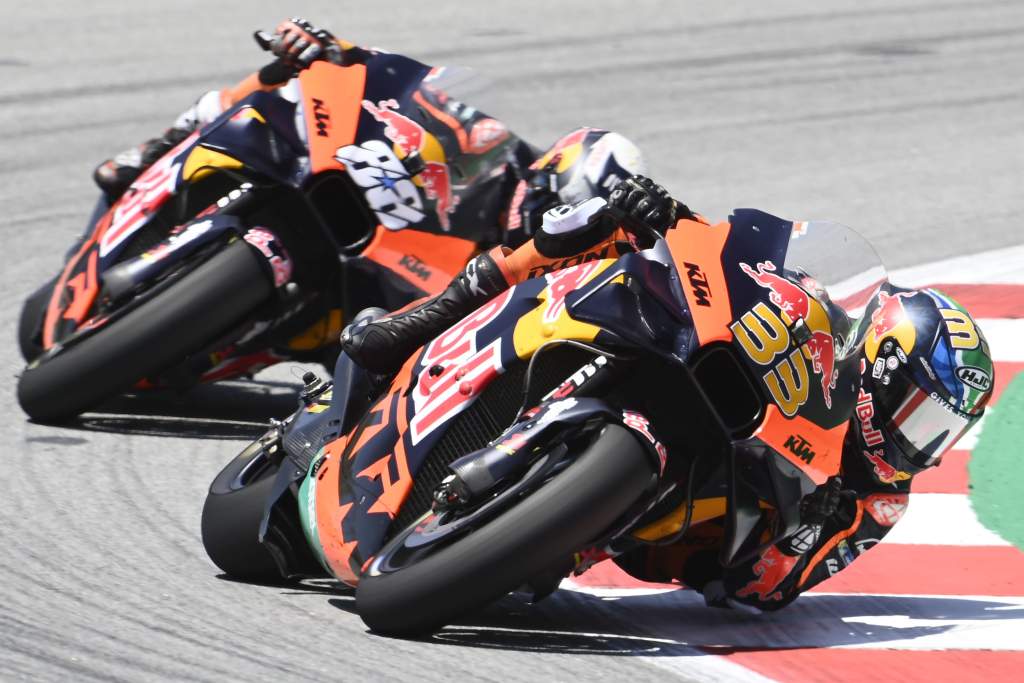 KTM factory riders Brad Binder and Miguel Oliveira say it's no problem that the Austrian brand's development seems to have slowed down so far in 2022, as it strives to establish better consistency after a 2021 season marked by ups and downs.
While KTM seemingly brought in new parts every weekend last year as it struggled to quickly adapt the bike to a changing tire spec and make amends for a slow start to the year, its riders ended up somewhat overwhelmed by the constant pace of development.
Thanks in part to its steel trellis frame, the only one of its kind on the MotoGP grid, and the fact that new parts can be quickly prototyped and manufactured using 3D printing technology, KTM has significant developmental flexibility – but it also left riders struggling to find a base setting as the bike grows under them.
With KTM losing its dealership status in mid-2020, and therefore unable to test outside of races with its riders, this was perhaps the only way for the company to get much closer to its factory rivals. established.
But the focus since pre-season testing this year has been to target the consistency of its existing package rather than taking big swings during week-to-week upgrades.
"I haven't tested anything this year, to be honest," admitted KTM's Brad Binder after the Catalunya Grand Prix.
"I didn't test during race weekends. We stuck to our game plan, except of course for the wings which we had to test and homologate to try and fix other issues, and that helped a bit – but we had to completely change our set-up.
"I think it's clear that when you've come a long way, or when you're not quite where you want to be, or let's say your package level isn't where you want it to be – you can kind of explore a bit and say it worked or it didn't.
"But when you already have something that's good enough, it's not easy to improve on it.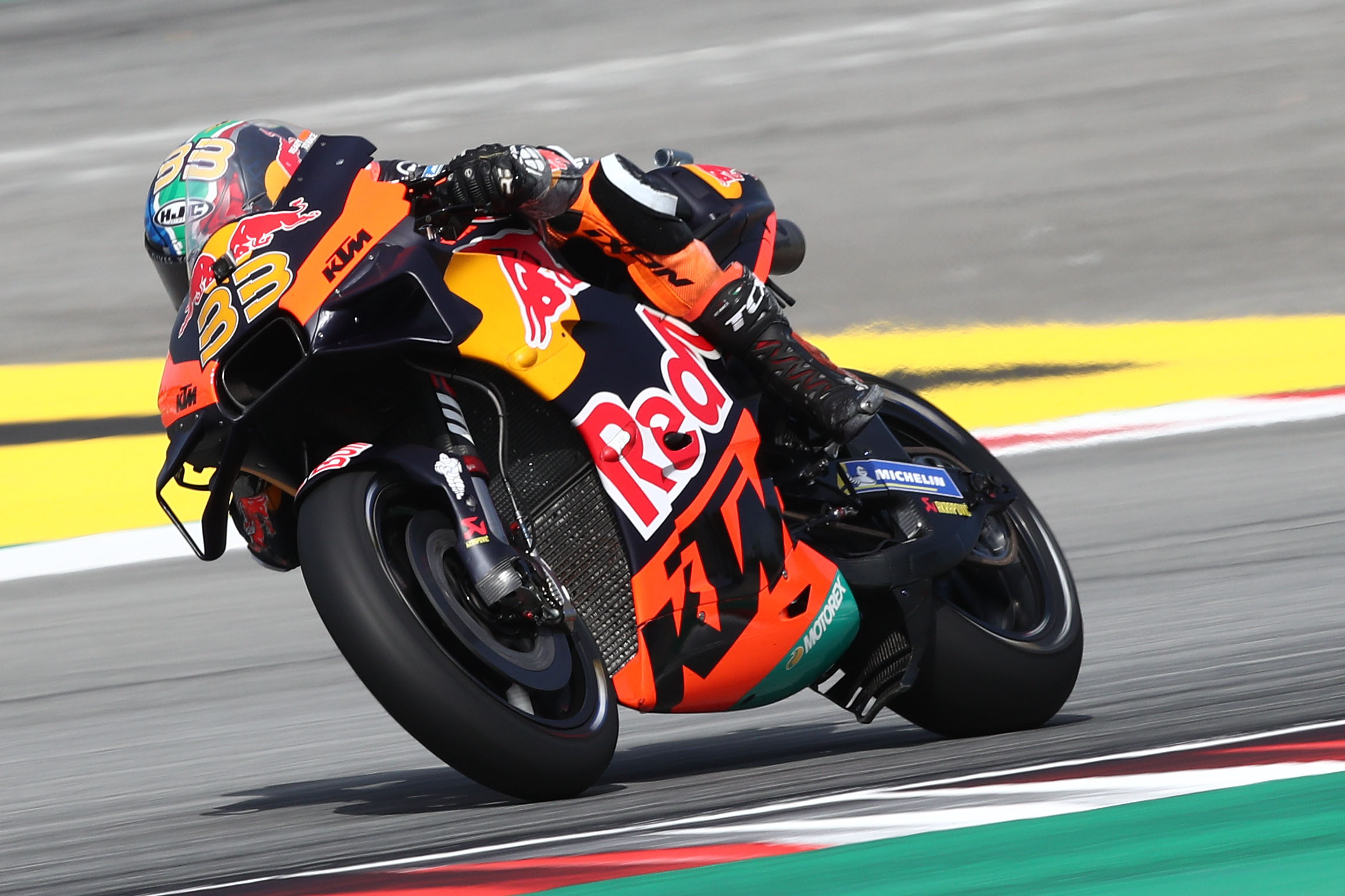 "You have to be more precise and more specific in what you bring, and I think that's something that KTM has done really well. I expect the things they bring from now on to work well. for us.
Binder is sixth in the Championship and has been consistently in the top 10 this year but has struggled to break into the top five since finishing second in Qatar to open the season.
His team-mate Oliveira won at Mandalika in the wet but is 11th in points and is leaving the team for next season, replaced by Ducati's Jack Miller.
"Of course now it's very easy to say that maybe it wasn't a good strategy," Oliveira said of KTM's 2022 development plan. "But for sure it was important, the project manager needs to understand what the real struggles of the bike are and really need to analyze more deeply what the next step could be. So instead of just bringing hardware again and again they really wanted to identify what might be affected on the bike.
"I think it's also a learning process for them. This sport is not easy. It's constantly evolving, we have competitors who also advance each season, and it looks a lot like [this year]and it is sometimes difficult to follow this rhythm.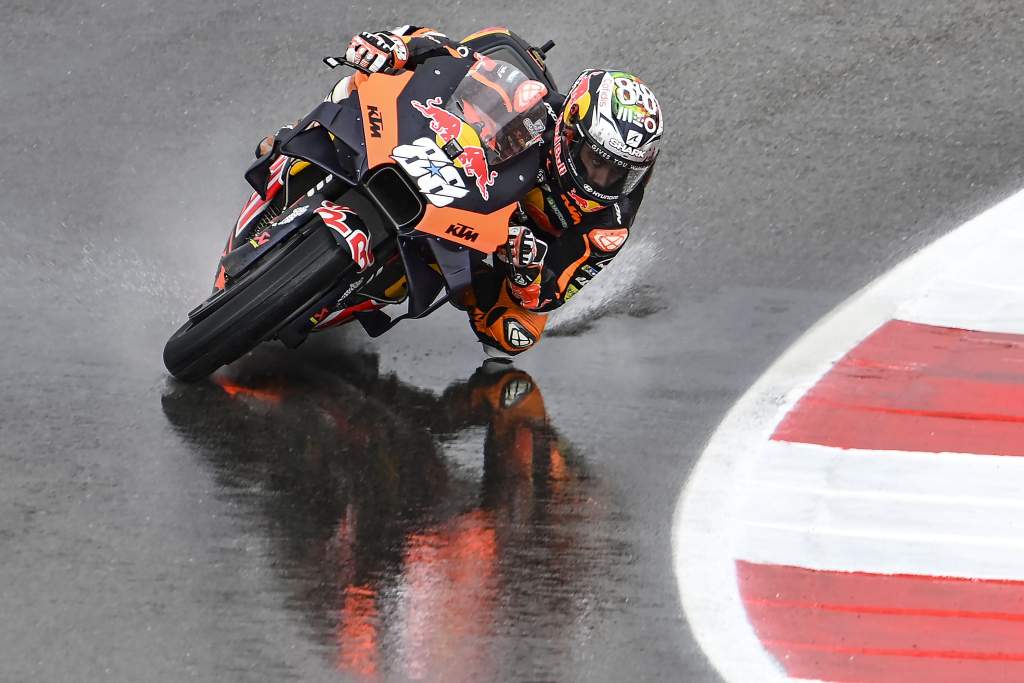 "You know, if maybe we were too conservative at this point, that's the most accurate thing to say, but it was a strategy that we thought was the best going forward.
Arguably the brand has the fifth, if not sixth best bike in MotoGP and has struggled to qualify in Q2 in four consecutive qualifying sessions. His rookies also struggled a lot with his bike – Remy Gardner in particular in desperate need of upgrades, although they were somewhat appeased in the Barcelona test.
Like Oliveira, Binder is adamant that KTM's development approach is no cause for concern even if its poor form so far in 2022 continues, instead insisting it's more about doing things right instead of doing too much at once.
"We clearly know what we're missing and where we need to improve," added Binder, "but it's not always that you bring something in and it's great or it's worse. It also takes sometimes, when things happen, go in directions so that they guide you.
"Somehow we need to see the big picture and understand exactly where we are, exactly what we need to accomplish and be specific with everything we need to deliver. It's the only way to go to the front.
"There are some things we need to work on now, but little things every minute are going to make a big difference.
"There's a huge amount of work going on at the factory, and it's only a matter of time before we get there."
Oliveira finished second and Binder fourth at Sachsenring last year, but this weekend's race at the same venue got off to a slow start with the duo finishing 18th and 15th respectively in the first practice session.