Folker Sachetzki | Marketing Manager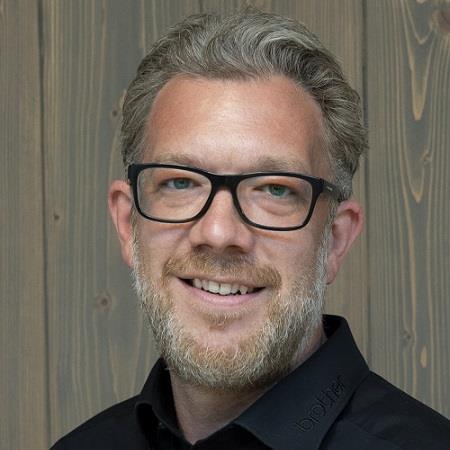 We always use FESPA to showcase our latest developments
Brother Internationale Industriemaschinen GmbH, the European subsidiary of the Japanese conglomerate Brother, supplies high-quality sewing machines and textile printers. Marketing Manager Folker Sachetzki talk to Fibre2Fashion on the company's products, its participation in the FESPA Global Print Expo and sustainability.

Will it be true if I say that Brother sewing machines can be found in all countries? How do you manage the logistics of shipping your machines to different countries?

Yes, our machines can be ordered in almost every country in the world. We have hundreds of certified dealers all over the world and they are supplied and supported by our logistics bases, which we have on all continents. We always have enough machines there and all consumables and spare parts in stock.

Tell us about after-sales service and the availability of spare parts for Brother products.

After-sales service is generally provided by technicians from our certified dealers. All spare parts can also be ordered from these dealers. This ensures prompt and professional service in all parts of the world.
In addition, we have highly skilled engineers at our company sites who regularly train our dealership engineers, monitor service quality and support major projects.

What prompted Brother to enter the garment printing business? What is the growth story?

The very first direct-to-garment printer was introduced in 1998. A few years later, Brother launched its first direct-to-garment printer, the GT-541. As Brother has a long history in the inkjet business and has its own development department, this was a logical step.
In the meantime, Brother has further expanded this development department and, since all components are produced by Brother itself, can constantly develop and perfect this technology. The latest are the three printers of the GTX series, with which Brother covers all areas of textile printing. From personalization to long runs to high volume production, Brother has become a market leader in all of these areas.

You recently released an application for direct-to-garment printers. How does this benefit your customers?

This software solution will be officially presented this summer. It includes a whole series of applications that can be purchased individually or combined according to individual needs.
This application, developed in-house, not only incorporates our expertise in the field of textile production, but we also worked closely with major producers during its development.
We are proud to say that this software solution covers all aspects of production and offers solutions for every business model, from retail to mass production.

Your organization will participate in the FESPA Global Print Expo 2022 which will be held from May 31 in Germany. What products will you present?

We will be exhibiting all of our GTX series printers, including of course the GTX600 – our new mass production printer launched late last year. In addition, we will present for the first time our new software solution that we have described above. Those interested will have the opportunity to experience and try out all the features live at our stand.
Our printers are extremely versatile, and this will be another purpose, such as DTF printing and much more.

What kind of response did you receive during your previous participation in the FESPA Global Print Expos? What are your expectations this time?

We always show the full process and respond to individual questions or concerns from our visitors. As we have experts from all sectors on our stand, this exchange is always very well accepted.
We also always use FESPA to showcase our latest developments – from new hardware and digital solutions to new or improved operations.
As there have unfortunately been very few opportunities to meet live interested parties in recent years, we suspect that many people will use FESPA to explore and take inspiration from the latest releases.

What is your organization's environmental policy, particularly in Europe?

For Brother, it is essential to help society achieve sustainability, by positively and continuously considering environmental impact in all aspects of our business operations. This is the basic philosophy of the environmental policy of the Brother group, which applies worldwide.
Brother has several environmental programs, not only to reduce environmental damage, but also to help repair any damage or problem that has arisen.

Please indicate the sustainable development goals that your company plans to achieve.

We adopted the 2030 Sustainable Development Goals (SDGs) by the United Nations several years ago.
In addition, Brother launched the Brother Group Environmental Vision 2050, which sets out the company's own goals, such as achieving carbon neutrality in our business operations and reducing CO2 emissions across our entire chain. valuable.
The three main objectives of this vision are the reduction of CO2 emissions, the circulation of resources to minimize the environmental impact due to waste and the conservation of biodiversity to restore and maintain the ecosystem beyond the impact.

WARNING: All views and opinions expressed in this column are solely of the interviewee, and they do not reflect the opinion of Fibre2Fashion.com in any way.