E-commerce marketing platform secures Series A funding worth £4m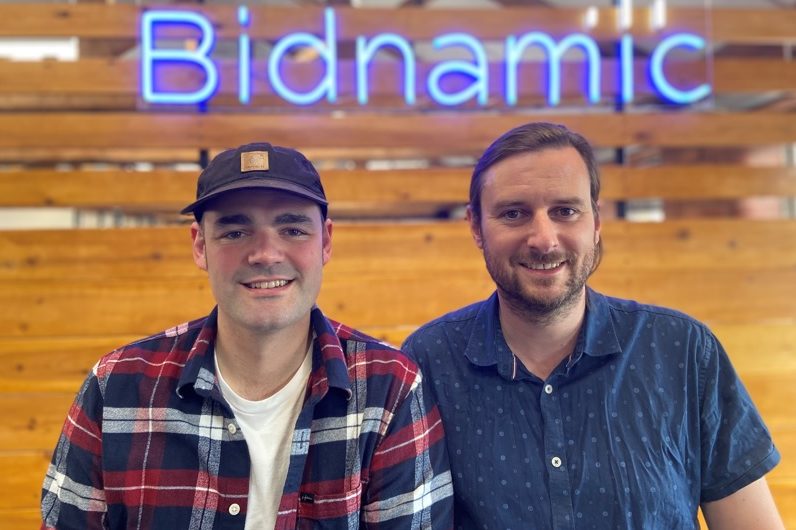 Leeds, Bidnamic-based e-commerce marketing platform Google Shopping has completed a £4m Series A funding round led by growth capital investor Gresham House Ventures.
This is Bidnamic's first institutional investment, which is also backed by existing angel investors, including some of the biggest names in e-commerce and technology such as Marin Mayer, co-founder of Booking.com; Chris Forrest, Advisor to the Board of Directors of Net-A-Porter; and Luke Judge, former CEO of performance marketing agency Incubeta,
The investment will accelerate the rapid growth that Bidnamic has achieved by fueling R&D projects and expansion into the US market.
Bidnamic's origins date back to 2018, when co-founders Liam Patterson and Dr. Ingvar Kraatz ran Dzinga, a print-on-demand e-commerce marketplace.
The store had grown to over 40 million differentiated products, which was unmanageable for them as manual campaigns on the Google Shopping ad platform.
So they built a machine learning engine to automate the process. The platform intrigued investors who tested the technology in their portfolio companies and after impressive results, Bidnamic was founded.
The business has since grown to around 100 people and supports hundreds of retailers and brands, including three of the UK's Sunday Times Fast Track 100 fastest growing retailers: Lounge Underwear, Chilly's Bottles and Oh Polly.
Bidnamic launched in the US in 2021 and serves a growing customer base of brands such as Volcom and the Garmentory fashion market.
That same year, she was selected by Tech Nation to join its Upscale program, which hosts 33 of the UK's most successful tech companies.
Henry Alty, Chief Investment Officer at Gresham House Ventures, said: "Bidnamic initially appeared on our radar after seeing firsthand the meteoric growth that technology has provided to retailers in our network.
"The company's professional team, well-rehearsed sales and marketing approach, capital-efficient growth approach and proven product return on investment to meet rising acquisition costs for online retailers, means it is extremely well positioned to accelerate its already meteoric growth."
Liam Patterson, co-founder and CEO of Bidnamic, said: "Gresham House Ventures is a natural partner, as the team brings extensive experience in scaling SaaS B2B, in particular the platform of e-commerce integration Patchworks, shipping optimization software provider Scurri and online deals. RevLifter customization platform.
"The additional alignment comes as the team at Gresham House Ventures also have experience in e-commerce investments, including the fashion market SilkFred, the used photography equipment market MPB and Crew Clothing.
"It means the team intuitively understands the pressures retailers face."
Gresham House has been supported in the investment by Granta Strategy (CDD), Equator (TDD), Menzies (FDD), Sales Blueprint (SD sales and marketing), Confidas People (organizational development) and Shoosmiths (legal).
Bidnamic was backed by Latham & Watkins.