Duplicate Tax Accounts Can Be Ignored, Says City Treasurer | New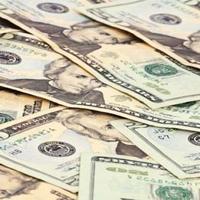 Due to a printing error, many townspeople may have received duplicate per capita tax bills in the same envelope, but town treasurer Levi Kelly says it's okay to disregard the additional set.
As every year, per capita tax bills were recently generated and sent to Corry residents aged 18-66. Although generated in-house, the printing and mailing of these invoices are outsourced to a printing company called Printing Concepts.
Kelly said he didn't know the specifics of what went wrong.
"I don't know what happened, but a lot of people ended up getting duplicate bills," he said. "It's really that simple, you can ignore duplicate bills; you only need to pay for one set.
According to Kelly, he produces a list based on tax records, water bills and other documents from the previous year, which he then provides to Printing Concepts. The company then prints and sends the tax bills on behalf of the city.
"They've been a good partner over the years," Kelly said. "They're working with us and we're fixing the problem."
Before throwing away the extra copy, Kelly recommends residents check under the barcode and make sure the per capita count is the same on both sets. If so, then Kelly suggests shredding the duplicates, if the residents have the means to do so. They can also be dropped off at the city building, 100 S. Center St., for safe and secure disposal.
There should be no further ramifications of this particular misprint, according to Kelly.
"It's the worst," he said.
As noted in a recent notice from the Town of Corry, per capita bills are due at a reduced rate of $14.70 until September 30, at a nominal rate of $15 between October 1 and November 30, and at a penalty rate of $15.75. from December 1 to December 31. They can be paid in person, by mail or online at www.corrypa.gov.
Residents who are at least 66 years old on or before July 1, or residents who earn less than $12,000 per year, may be exempt from paying the per capita tax.
Exemption forms are available at the city building or the Corry Area School District and must be submitted by September 1.
Completed forms should be mailed to: Corry Area School District Administration Office, ATTN: Per Capita, 540 E. Pleasant St., Corry, PA 16407.
Any questions should be directed to Kelly by calling 814-663-2511.