Alec E. Johnson: Newspaper Prices Will Rise to Pursue Community Journalism Mission | Columns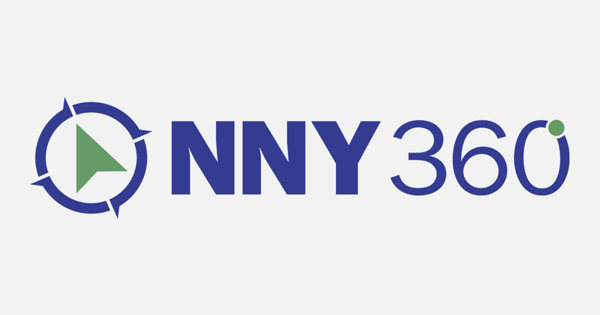 We are fortunate in our communities to have local newspapers that publish relevant and important news for our readers. Our family business publishes five dailies and six weeklies in the North, West and Hudson Valley of New York.
We are committed to journalism and the communities we have covered for four generations now. As we face higher raw material costs and have increased the salaries of many of our reporting and manufacturing employees to meet market demands, we need to increase the price of our newspapers.
There is a national narrative that the local newspaper is dying. That's true in some parts of the country where hedge funds and corporate owners squeezed profits out of the papers before shutting them down for good.
Since 2004, more than 500 newspapers have been closed or merged in rural communities. In larger communities, the suburbs, more than 1,300 newspapers closed, leaving no local reporting on important issues such as taxes and local government efficiency, community news, and local sports and entertainment.
My family has made it a mission to remain family owned so that our communities have a newspaper of their own. We believe that each newspaper should be the mirror of its community and the repository of today's news that will become tomorrow's history.
We publish The Watertown Daily Times, The Daily Mail in Catskill, The Register-Star in Hudson, The Daily News in Batavia, The Malone Telegram, The Journal in Ogdensburg, Journal & Republican in Lewis & Jefferson Counties, The Livingston County News , The Courier Observer in Massena, Oswego Shopper and Oswego County News.
Over the past year, we have returned The Journal to publication in Ogdensburg. And in Canton, we'll soon be putting the St. Lawrence Plaindealer back in print.
We invest in our print operations, training, employee safety and research the most efficient delivery methods. Additionally, we have begun charging all readers for access to our websites, so that all readers do their part to help fund newsgathering.
Raising the price of a newspaper is never done lightly, because our mission is to ensure that as many people as possible have access to our stories. We believe what we report is in your best interest.
Although our reporting and editorial staff earn company paychecks, they really work for you. They are part of our community, live like your neighbors and spend at local stores and restaurants, and volunteer for many worthy causes. Your purchase of a newsstand or subscription newspaper pays for their salaries and the increased costs of production, electricity and raw materials.
To support their efforts and meet the demands of inflation on our newsprint, ink and other raw materials that go into making printed pages, the price of your newspaper will increase next week.
As always, it's more economical to subscribe than to pay the cover price at a newsstand every day. We reward our subscribers with the lowest rate of increase.
We are fortunate in the news business that the total cost of delivering news does not rest with the reader; this would lead to subscriptions over $1,000 per subscription. We offset the cost of reporting through advertising and printing newspapers for other companies. Every year, as markets change, we have to adapt so that our revenues meet our expenses, just like any other business.
Not adjusting the price of our newspapers now would be an irresponsible business decision.
By supporting your local newspaper, you are supporting the future of local reporting in your community and the more than 200 employees of Johnson Newspaper Corp. in New York State who all have an important role to play in bringing you news.
If there are areas where we can do better, please let us know. We are here to listen.
Thank you, on behalf of my family and all of our employees, for your support.
Alec E. Johnson is editor and publisher of the Watertown Daily Times.